Residential:
Trash

Junk & Yard Waste

Appliances & Electronics

Furniture & Mattresses

We haul pretty much anything!
When you need junk removal services for your home, we're the team to call! The Junk Man can help you with all kinds of residential cleanouts.
Recently, there has been a trend in decluttering your home spaces to make them more functional and organized. Over time, it is easy to accumulate a significant amount of clutter, including old furniture, appliances, and other items that are no longer needed. We can help! If you are moving, we can help you get rid of items you no longer want or that are not worth the cost of moving. Our junk removal services can make the moving process more efficient by helping you dispose of these items. If home remodeling & renovation is happening at your house, you are dealing with a large amount of construction debris like old cabinets, flooring, and appliances. We can help homeowners dispose of this debris safely and efficiently. In addition, we can also remove your yard waste like tree branches, leaves, and other debris. We can tackle the toughest cleanouts including evictions, hoarding situations, and more.
Give the team at The Junk Man a call. We'd love to talk about what you need and get you a FREE quote for our services.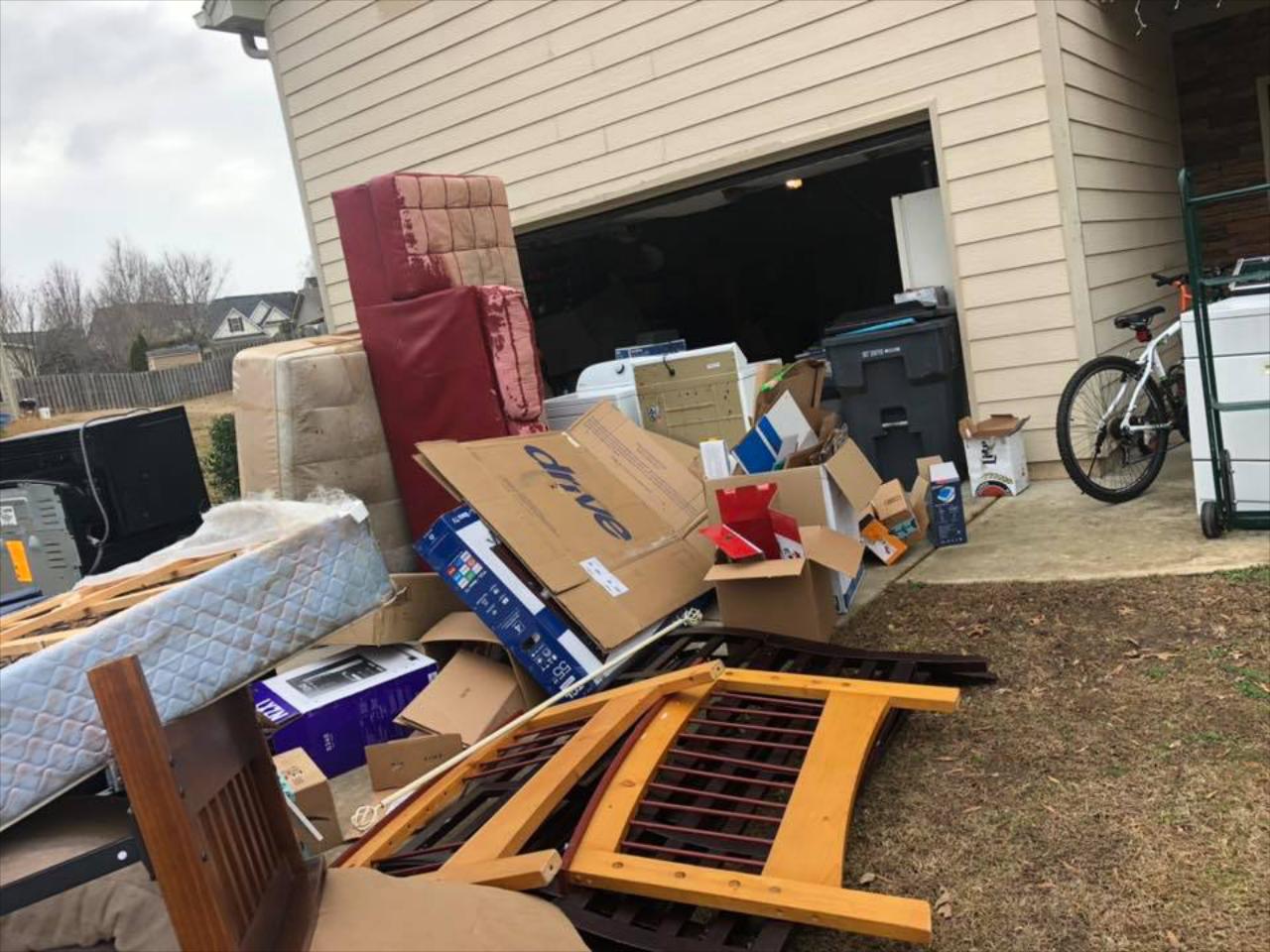 Commercial:
Desks and Other Furniture

Carpet & Flooring

Yard & Landscaping Debris

Scrap Metal

Electronics & Appliances
We are proud to offer some of the most experienced and well-trained team members in the Newnan, GA area. Each member of our staff is here to help you with your Junk Removal needs, whether your property is Residential or Commercial. We tackle all your projects quickly and professionally from start to finish - our goal is to make sure your job is completed efficiently and correctly. We take our industry seriously and we understand that you have several options available. We appreciate the opportunity to show you how we stand out from our competitors and want to earn your recommendation and future business.
Contact us today with your questions and let us help you get started.